Are you in the right place?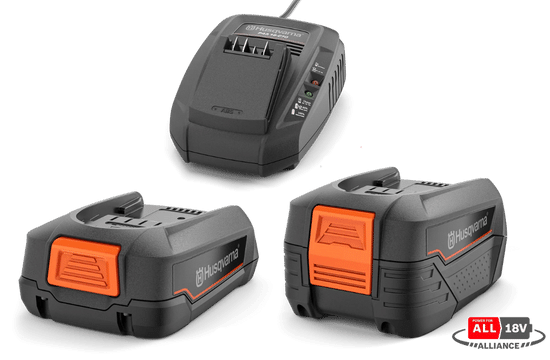 Batteries & chargers
18V POWER FOR ALL ALLIANCE
Husqvarna is part of the POWER FOR ALL ALLIANCE – the leading manufacturers' largest cross-brand 18V battery systems. Enjoy the flexibility of your 18V POWER FOR ALL battery when using it on Aspire™ tools and 10+ brands – for example, Bosch power tools – for projects around your home and garden. Get more done with one battery – saving time, space, and money while protecting the environment.
Show subcategories
Hide subcategories
How long does the battery last?